Winter can be a truly magical time of the year! Sparkly, twinkly lights, roaring open fires and lots of festive cheer combine to offer a wonderfully romantic atmosphere. If you are tying the knot during this sensational season, don't miss our essential tips for a flawless winter wedding.
Wedding decor
Red and green hues are particularly symbolic of the season but avoid overdoing this combo or your wedding may end up more festive than you intended. Remember to check with your venue what decorations will be on display. When adding your own touch of style, consider silver and white accents to add a touch of glamour to your big day. Fill your venue with fairy light backdrops and dramatic candelabras for a touch of romance.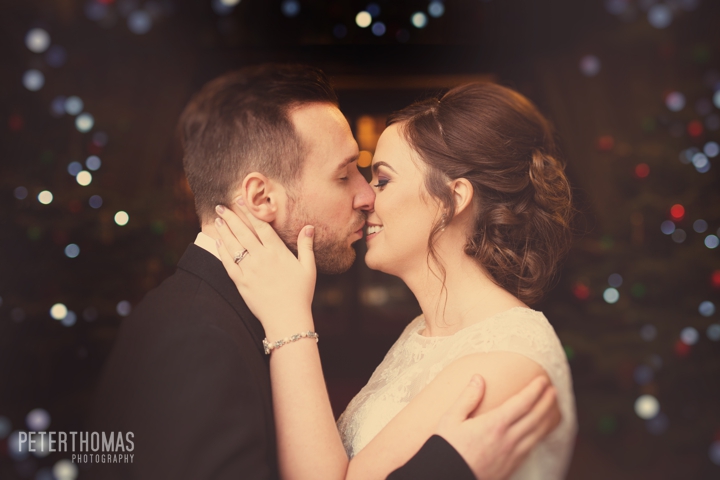 In bloom
Although there are fewer options when it comes to flowers in winter months, you won't be limited by style! Flowers associated with the season include red roses, calla lilies and amaryllis but if you look a little further you'll fine some more hidden gems for winter blooms! Fuller flowers such as white hydrangeas and ranunculuses are particularly beautiful. To truly set off your bouquet, finish with a little sparkle by wrapping the stems in ribbon, embellished with crystals. Or, if you're really feeling festive, finish with winter berries and pine cones.

Wrap it up
A chill in the air needs addressing when it comes to choosing that all important dress! If you don't want to be your own something blue, consider slightly warmer materials such as lace, brocade and damask, beautiful yet perfectly reminiscent of the season. Thankfully, for fashion conscious brides there are a wealth of cover ups to enhance your look. From dramatic faux fur stoles and capes to elegant veils and cardis, the options are endless. For happy feet, boots can be a stylish yet practical alternative to peep toes and fitting for the season. Finally, don't forget that your leading ladies too will feel the cold.
Call in a favour
Winter weddings offer the perfect opportunity to get creative with wedding favours. Fun and tasty favours that your guests won't forget include gingerbread men, decadent hot chocolate mix, mulled cider or roasted chestnuts. Wrap them up in your chosen wedding colours to complement your theme. Check out the Christmas bobble inspired place-settings below!

Picture perfect
When it comes to photography, winter is a stunning time of year and will serve as the perfect backdrop to capture your wedding day memories. Aim for an early ceremony so there's plenty of time for outdoor shots before the light fades and make sure you have something handy to wrap up in between shots. Alternative footwear such as wedding wellies are advisable for wet and snowy conditions and a fab prop for some funky wedding shots. Lastly, check out your venue to ensure it boasts plenty of indoor photo opportunities should the weather take a turn for the worst.
Food, glorious food
Rife with seasonal flavours, winter dishes offer delicious combinations. While traditional dishes will always be welcome, consider adding a variety of seasonal options such as butternut squash or spiced pumpkin soup, while eggnog, mulled wine and hot spiced cider will always go down well with guests. And when it comes to your wedding cake, an all white iced cake, finished with delicate ribbon and glistening snowflakes will act as a classy centrepiece.
Category: Getting Ready - Wedding Tips