With just days to go to your wedding day, no doubt you'll have a list of things the length of your arm to do. Now here come the don'ts. The week before your wedding, avoid these 10 common mistakes for a stress-free countdown.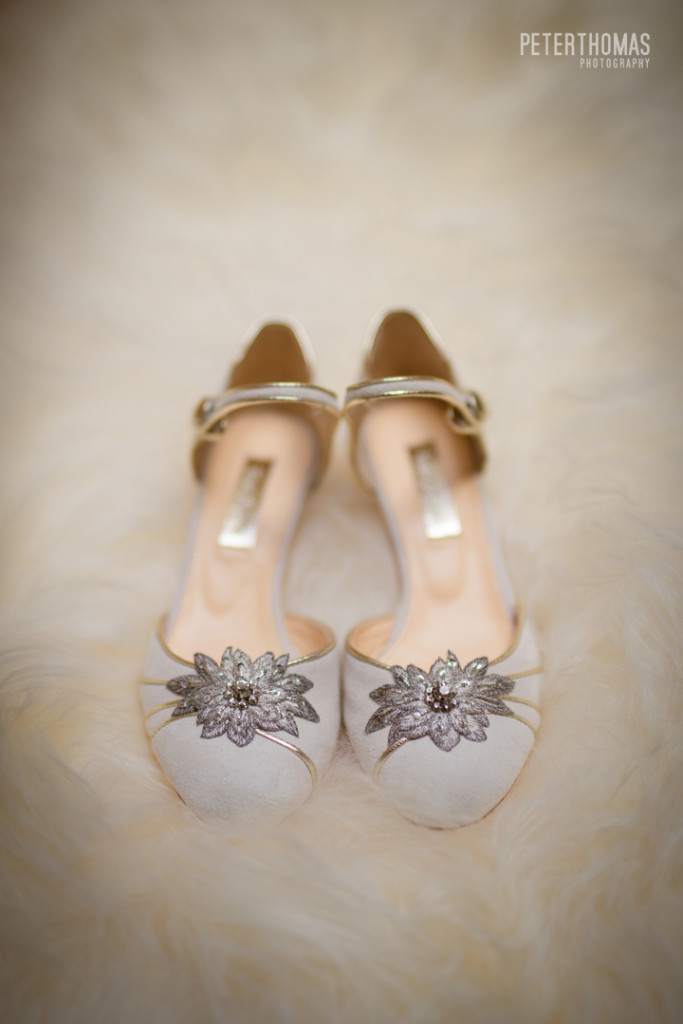 1. Don't forget to break in your shoes
No doubt you've purchased a stunning pair of shoes which perfectly complement your wedding dress. Hours probably went into their choosing so you'll want to show them off and glide effortlessly among your guests. Avoid the inevitable pain which comes with brand new shoes and break them in well in advance of those "I dos!"
2. Don't go tanning
Stay well clear of tanning beds (at all times) and don't buy into self tanners the week of your wedding to avoid looking 50 shades of orange. If you are considering a golden glow for your wedding day, go to a professional weeks before the wedding and only then if you're confident with the outcome should you have it done for your wedding day.
3. Don't do your nails in a rush
In fact, treat yourself and go to a professional! With so much going on it can be easy to leave your nails to the last minute and rushing around means smudges! Instead, book an appointment to go to a nail salon and get a gel manicure for long lasting, smudge resistant nails. Why not bring along your bridesmaids and make a day of it for a relaxing, pre-wedding treat?
4. Don't get a deep cleansing facial
Everyone's skin is unique and reacts in different ways to various things so unless you've had one before, don't use the week before your wedding as a time to try one out.
5. In fact, don't try any new products of any kind
Risking a breakout or skin reaction the week of your wedding isn't ideal so stick to your usual beauty routine.
6. Don't cut or colour your hair
If you are having a professional do your hair for your wedding, by this stage your should have had a trial and booked them. It can take a good week to get used to a new haircut and it takes time for hair colour to settle so have either of these done well in advance and don't do anything drastic the week before your wedding. Stick to a hairdresser that you're used to and who you trust and discuss ways to ensure your hair is in tip-top condition for the big day.
7. Don't play contact sports or up your usual workout routine
This one definitely applies to the men too! Cuts, scrapes and bruises—three things that definitely won't look great in wedding photos, so avoid any contact sports. Furthermore, the effects of a gruelling workout can be felt for days so don't use the week before your wedding to up the ante.
8. Don't binge eat
No doubt you'll have paid a little more attention to what you've been eating in order to look and feel your best on your wedding day. The week before your wedding can be hectic and those on-the-go days could see you reaching for carb-laden takeaways. Don't offset all that hard work and avoid bridal bloating by eating healthy and drinking plenty of water in the run-up to the wedding. When it comes to alcohol, you may be celebrating so a few sips here and there are fine but limit intake to avoid bloating, redness and bad decisions.
9. Don't leave DIY projects to the last minute
As you'll probably know by now, wedding planning takes up a considerable amount of time. Don't fall into the trap of believing that those small finishing touches such as place cards or favours won't take up much time. Save yourself a lot of stress by preparing these well in advance.
10. Speaking of stress…don't panic!
Remember, you're prepared and so far everything has (hopefully) gone to plan. Use the week to relieve your stress, doing whatever it is that keeps you calm. The night before the wedding, have a bath, a nice meal or spend time with family and friends, knowing that everything is done and firmly in place. Now all that's left to do is get a good night's sleep and say those "I dos".