For every couple, choosing their first dance song is a completely different experience. For the lucky few, it's a hassle-free, utterly romantic affair of simply going with "our song", which you've had picked out from the moment you met, while for others it's a completely different, head-scratching experience, which involves conflicting tastes in music, or "our song" is just too embarrassing to say out loud. So, if you fall into this category, we're here to lend a helping hand with some tips on choosing your first dance song.
Getting started
Songs with special significance
When it comes to choosing your first dance song, there are a few different avenues which you can take. Many couples decide on a song of special significance, which can make the whole process a little easier. How about a song that reminds you of when you both met, bearing in mind that if you locked eyes on a Saturday night to the tune of Gangnam Style, then it might not be appropriate, but then again, if you're a couple who doesn't shy away from the limelight, then we say go for it! Get on those dancing shoes and bust a few moves.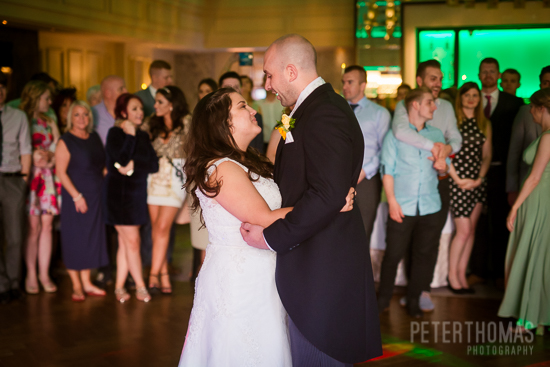 Music marking a milestone
Alternatively, there may be a song that marks a significant time in your relationship, such as a holiday away together or a weekend spent at a music festival. Check out your playlists from around those experiences and you may just recall a song you had forgotten about!
Theme tunes
Another popular route which couples take is to select a song which reflects the theme of their wedding. If your wedding evokes vintage vibes, why not go with something retro, a big band classic might be appropriate for a glamorous affair, while an outdoorsy summer theme goes hand-in-hand with festival favourites.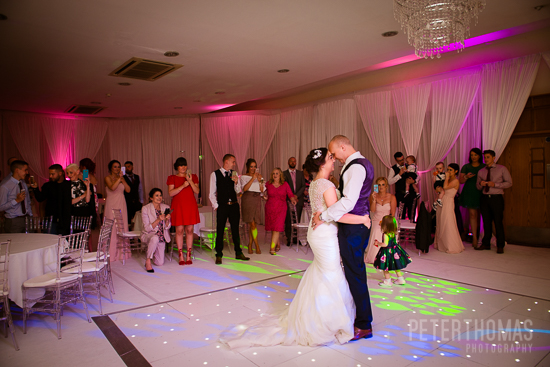 Common ground
It might simply be the case that you don't have a song in mind, but hey, that's okay! Weddings are a romantic affair (if you didn't know) so no one will fault you for sticking to the classics. Listen to a few romantic playlists until you find something that you both love. Alternatively, deciding on one artist or band that you both like will help narrow your search.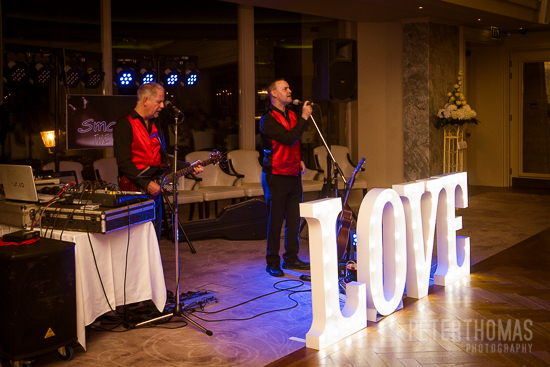 Consider your band's style
If you've booked a band for your reception, think logistically – will they be able to play your chosen song? Some bands won't be comfortable playing a song which doesn't suit their style so don't book a jazz band expecting them to play a rock song. If you're struggling to decide on a song, why not ask your band for a list of first dance songs in their repertoire and choose from that?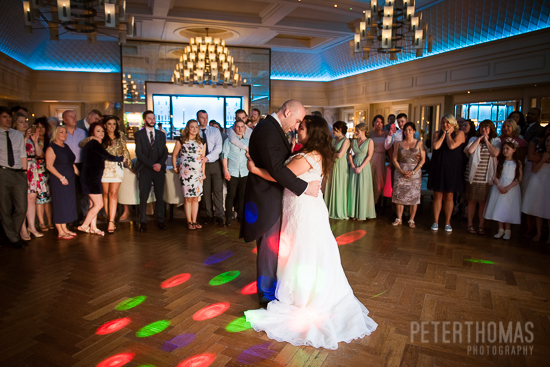 Get inspired
If nothing springs to mind and you're still struggling to find your perfect song, the best thing you can do is relax a little about it and take inspiration for other sources. Keep the radio on in the background and listen to music on-the-go, keeping a record of any songs which may be suitable. Then, when you have a list with a few songs, listen to them together, eliminating any which are too fast or slow. Before you know it, you'll be left with your perfect song!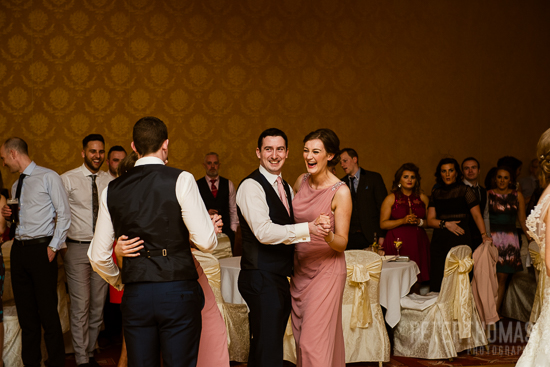 Still struggling?
Spotify recently revealed its users' top wedding tracks, after analysing over 400,000 wedding-theme playlists across the world. Here are the top 15 most popular tracks which couples choose for their first dance…
Thinking Out Loud, Ed Sherran
At Last, Etta James
Can't Help Falling In Love, Elvis Presley
Marry Me, Train
Tenerife Sea, Ed Sheeran
You Are The Best Thing, Ray LaMontagne
First Day Of My Life – Bright Eyes
Make You Feel My Love – Adele
Everything – Michael Buble
Lucky – Jason Mraz, Colbie Caillat
Can't Help Falling In Love – Ingrid Michaelson
Better Together – Jack Johnson
God Gave Me You – Blake Shelton
Come Away With Me – Norah Jones
The Luckiest – Ben Folds