No doubt you have been to your fair share of weddings but as a guest, there are still some grey areas surrounding this social situation. While traditions may change, there are aspects which will forever remain so here we consider the unspoken rules of wedding guest etiquette to help you avoid any awkward situations.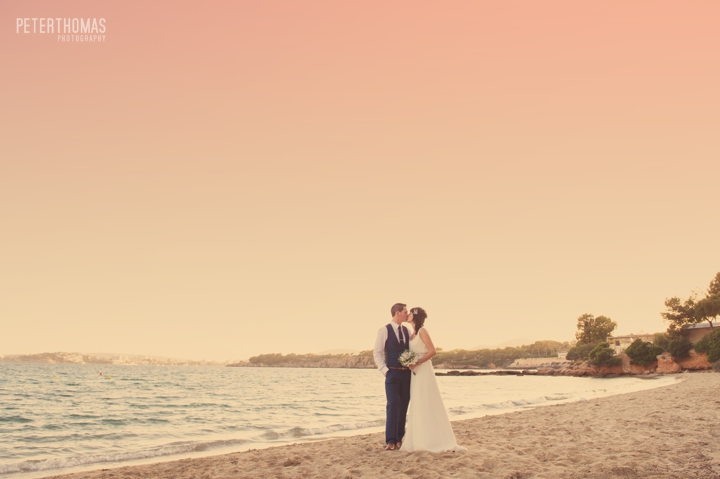 Don't assume you can bring a plus one
Unless the invite explicitly states that you can bring a guest, don't assume you can bring one. Weddings can be an expensive affair so don't be offended if your invite doesn't extend to the option of bringing a guest.
Do RSVP early
With so much involved in planning a wedding, the bride and groom don't need to waste time chasing RSVPs. Be aware of the RSVP date on the invite (it's there for a reason) and send your reply as soon as you can.

Do buy a gift early
Although less couples now register for wedding gifts, it still remains a popular option. Choosing from a wedding list is a great way to give the happy couple a gift they'll be delighted with as it's something they actually need so shop early and you'll have plenty of options.
Don't bring a large gift to the wedding
The last thing the newlyweds and their families need is trying to find somewhere to store large gifts so if you're planning on gifting something of a large size, arrange to meet the couple in the run up to the wedding or have it shipped to their house.
Do arrive on time
While traditionally weddings start a little late, it's still a good idea to be prompt, allowing plenty of time to get a seat.
Don't keep your phone on
An unexpected outburst can definitely be distracting and easily ruin a sentimental moment so before you take your seat, make sure you turn your phone off completely and give the bride and groom your full attention.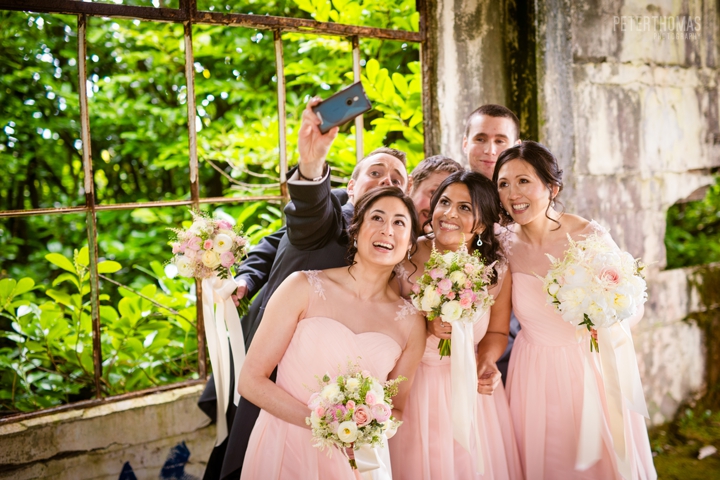 Do respect the couple's social media wishes
Many couples ask guests not to upload photos to social media in order to avoid ruining the surprise for guests attending the evening do, so if this is something to couple wishes, abide by it.
Do be mindful of dress codes
Everyone knows the golden rule: don't wear white and while that may be a given, don't be tempted to break the unspoken code! Even if you own a white or cream dress which isn't distinctly bridal, avoid hurting the bride's feelings. If you're not sure what to wear, simply dress for your surroundings and play it safe.

Don't get in the way of photos
Resist the urge to photobomb when the photographer is capturing a quiet moment of the bride and groom together or run the risk of ruining a potentially amazing photo.
Do sign the guest book
The bride and groom will want to remember every detail of the day so don't feel that just because you have written a card, that you shouldn't also sign the guest book. Use the opportunity to be creative and share an antidote or poem about the happy couple.
Don't hog the bride and groom
Time is immensely precious at a wedding and with so many guests to get around, don't keep them all to yourselves. Do congratulate and thank the happy couple but keep your conversation short and sweet.
Do thank the parents
You may never have met them before but a quick thanks and expression of how great the day was will mean so much to the bride and groom's parents.
Don't forget your favour
Often, considerable time and thought has gone into the wedding favours and while it may not be something you like, show your gratitude and take it with you.

Do party!
A commonly shared fear of many couples is that their guests won't get up and dance and enjoy themselves so afford them peace of mind by mingling and dancing with guests.