Here's the second and final part of my favourite pics for April. Hope you like them.
1. Phil & Sara
This was a great wedding for me – as it was held in my church and I know the bride and groom (and quite a number of the guests) personally. Congratulations Phil & Sara!!

Above: Photographers are always looking for great, natural facial expressions…thanks Sara!
Above: I've never been to Larchfield Estate before – its a great venue. We came across this little out-house which makes for some interesting pictures.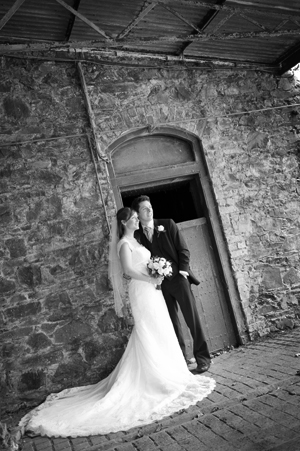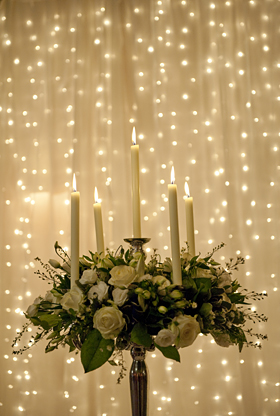 Above: One of the detail shots – the light curtain makes for a great effect.
2. Darren & Laura
I'm obviously posting way to many pictures on this article – can't help myself! Sorry if its a little slow to load! The 24th April took me all the way down to Burren (near Warrenpoint). I've been to most hotels in Northern Ireland at this stage – but it was great to visit a new photograph location – 'Domantine Conference Centre' – I've posted some photographs below.
Above: You may  remember from part 1 about my current drive for mens photographs. I think this one is quite interesting as Darren is almost framed by the tree.
Above: – Its not often there is so much colour in the trees – so obviously we took full advantage!
Above: The couple walking along at the front of Dromantine.
Above: The rings in the flowers.
3. Thomas & Bronagh
The final wedding in April was closer to home – Belfast Castle.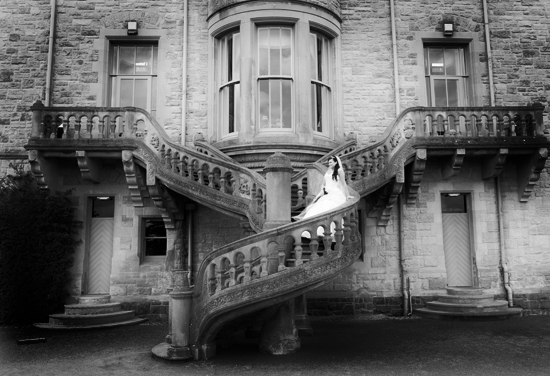 Above: as well as this picture, at the Brides request we also did the group picture on these steps. It actually is possible to get 120 people on them!
Above: The type of journalistic-style shot I love – I'm obviously in a black & white mood today but looks equally good in colour.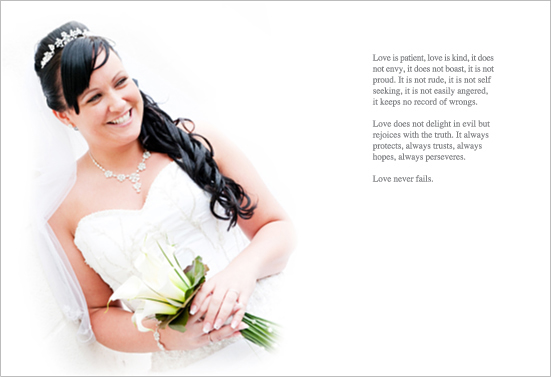 Above: A sample album page. In this case I've used a great Bible verse which is read at many weddings, but it could also be a poem or song.
And thats it!
I hope you've enjoyed this brief selection of photographs. Its been a fun month!