We want all our customers to have an awesome experience! We recently did some training with Autism Consultant NI on how to improve our photography experience for neurodiverse children. If your child is autistic or even just a little nervous about coming for their photoshoot, we've put together a little tour of what to expect. We hope this helps.
Please do let us know any special requirements beforehand. Here's a few things that may be helpful:
No background music. Let us know and we can put our Abba classic collection on pause for a while!
Take it slow – we can allow extra time to let your little one settle in
A personalised letter. If you'd like a personalised welcome letter from Tara, just let us know and we'll send one over! You can also call in to say hello before the shoot or do a video call with us.
If there is anything else that helps, just ask and we will try our best.
Studio Tour
Here's our studio tour. You may find it useful to chat this through with your child.

Arriving
When you arrive you will park in the carpark behind our building. It's very boring! You will then come around the front of the building. This is what it looks like: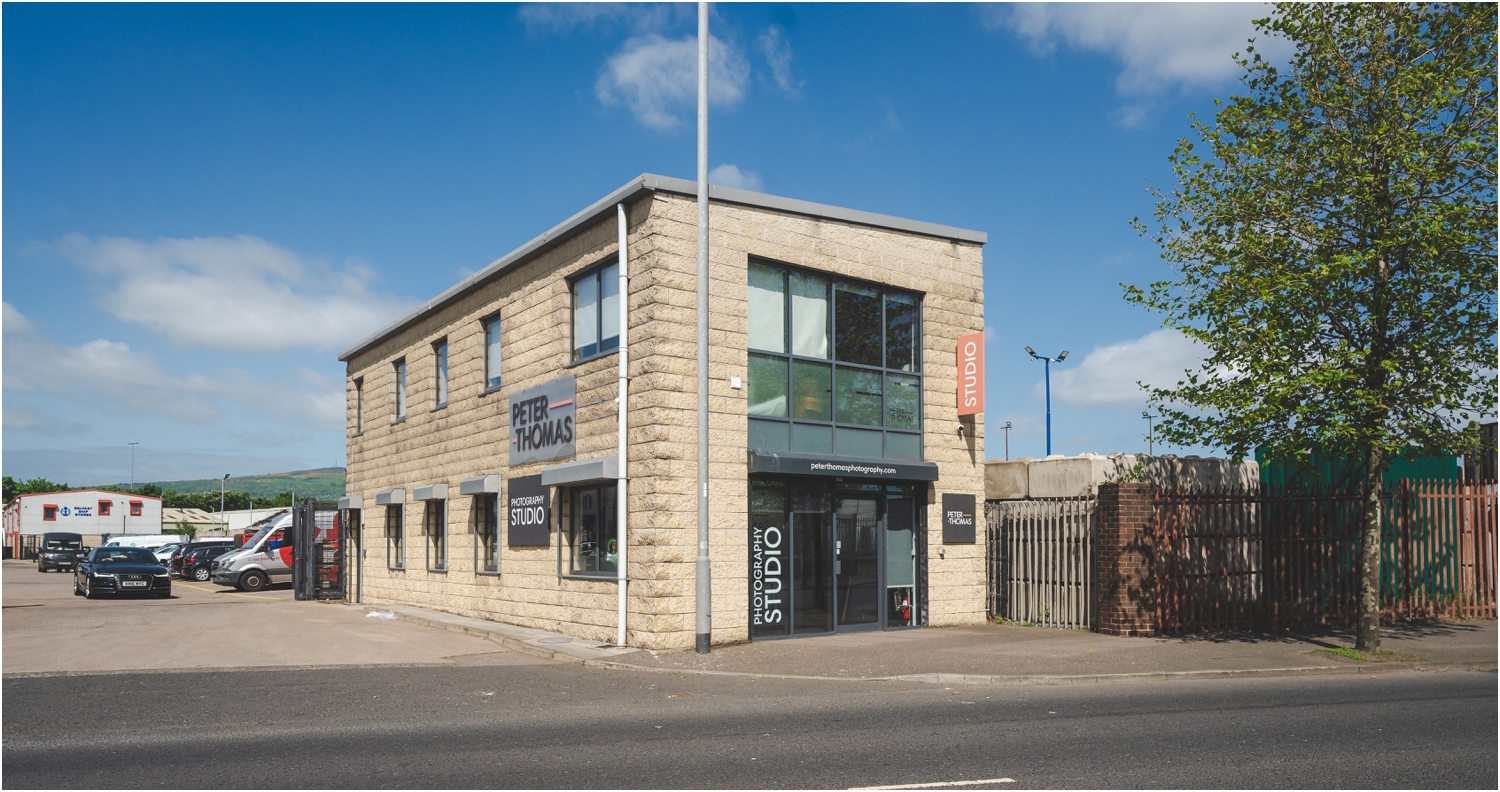 Reception
When you arrive you will come into our reception. There is a red sofa you can sit on – and a bell to ring if no-one is there. There is also a machine with numbers on it – this tells you how many Facebook followers we have. You can ask your parent to follow us to see it change number.


Going to your photoshoot
Either Danielle or Peter will take your photographs. They will come and say hello – and you can follow them along a corridor to the stairs.
If you don't like stairs or use a wheelchair, we also have a lift. The lift is in our messy office (no photo required!!).
Upstairs
When you arrive upstairs, there is a chill-out area. You will notice a sofa and there is a fridge with water in it. There is also a toilet and a changing room.


The Studio
This is the studio where we will take your photograph. You will notice some different coloured backgrounds. These roll up and down so we can change colour. You can choose your favourite colour if you want.

The photographer will have a camera. Its is a Sony camera and is very expensive! The lights will flash and make you look beautiful. We will do some sitting photographs and some fun ones too. If you are young Peter or Danielle might play some games with you. We have an air conditioner so if you get to warm, we can turn it on.


Seeing your photographs
After your photoshoot is over, the photographer will book you in to see the photographs. This will be about a week after your photoshoot.
We call this a viewing room – it has a red sofa and a big TV to see your photographs on. There are also lots of examples on the wall.
Our staff
Here are the people you might meet when you are here:
Peter.
He started the company and does many things including taking photographs, editing photographs and even hoovering the floors! Peter likes cars and coffee. Peter is married, has two kids and a dog.
Tara.
Tara helps customer choose their photographs. She also looks after our marketing such as our Facebook and instagram pages. She likes Ju Jitsu and dogs. She has a lovely dog called Sage.
Danielle.
Danielle takes photographs and edits them too. She really likes taking photographs of very small babies and of pets. She really loves cats. At the moment she 6 pet cats!
Fiona.
Fiona makes any photographs your parents buy look extra beautiful. She also works with our framers. Fiona loves 'white grape juice' and has 20 pet pigs!