It's not every day you get to photograph a marriage proposal live! 
I arrived up at Dunluce Castle ahead of the couple. I must admit I was a little apprehensive – what if she said no! Raj assured me that was unlikely (very reassuring!) and so I went to work setting up the sign Raj had sent me and some flowers collected on route.
I must admit Raj had gone to some considerable effort! He'd organised a custom made sign and had it delivered to the studio. He'd also requested a bunch of flowers to be on site. Every little detail was organised on a spreadsheet to military precision! We must have had about 10 Skype calls before the big day organising every precise timing and detail.

I was receiving live updates from Raj as he approached – and so the tension was building! I could see them approaching so I lay in wait, hiding the sign and the flowers from the view of other tourists!
Raj wasted no time – straight down on one knee. Harina seemed somewhat surprised to say the least – but after a few moments of shock she said yes!!
So after the big deed was done, we set about marking the occasion with some photographs. The couple live in the US, so I was pleased the weather held up for some scenery photographs!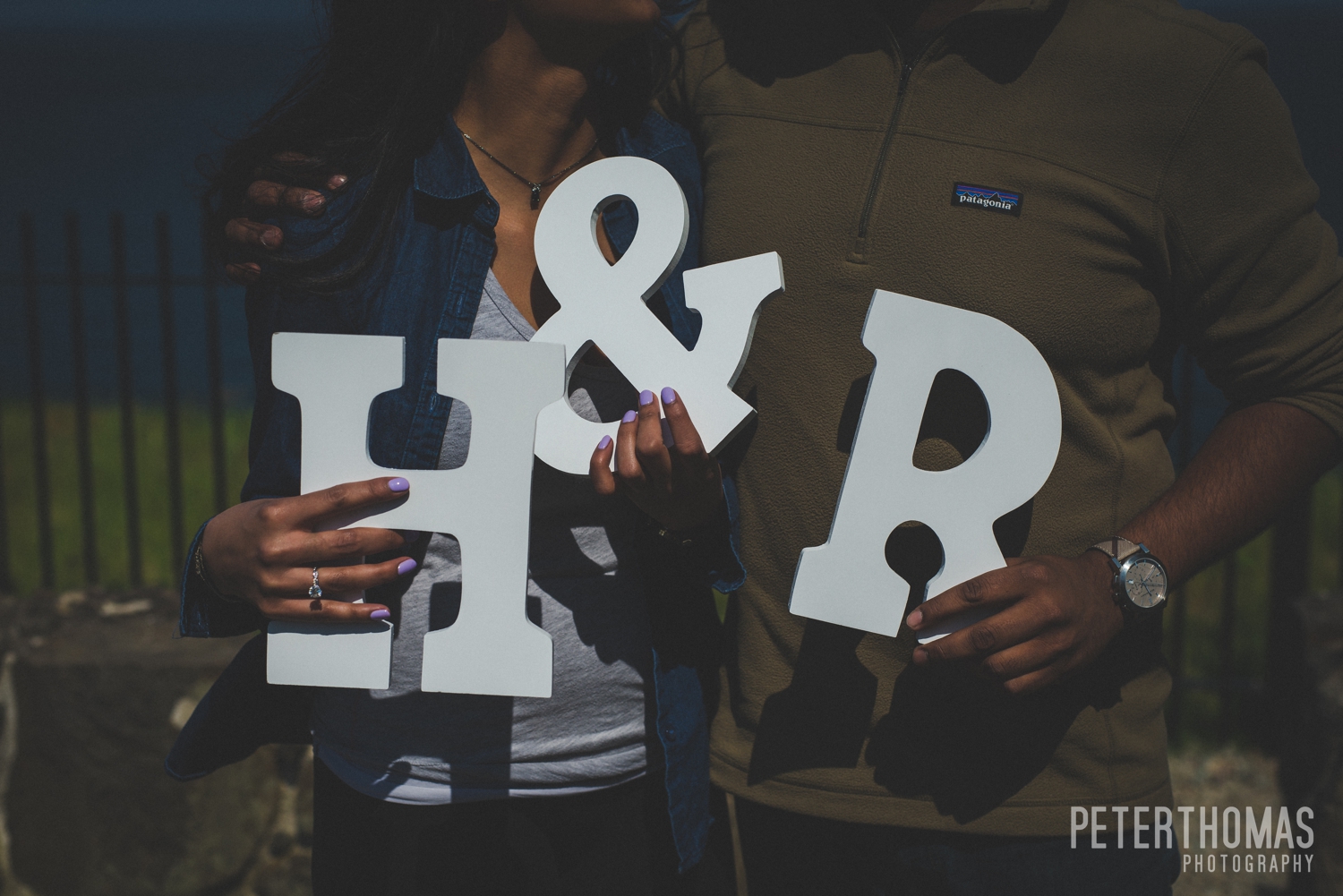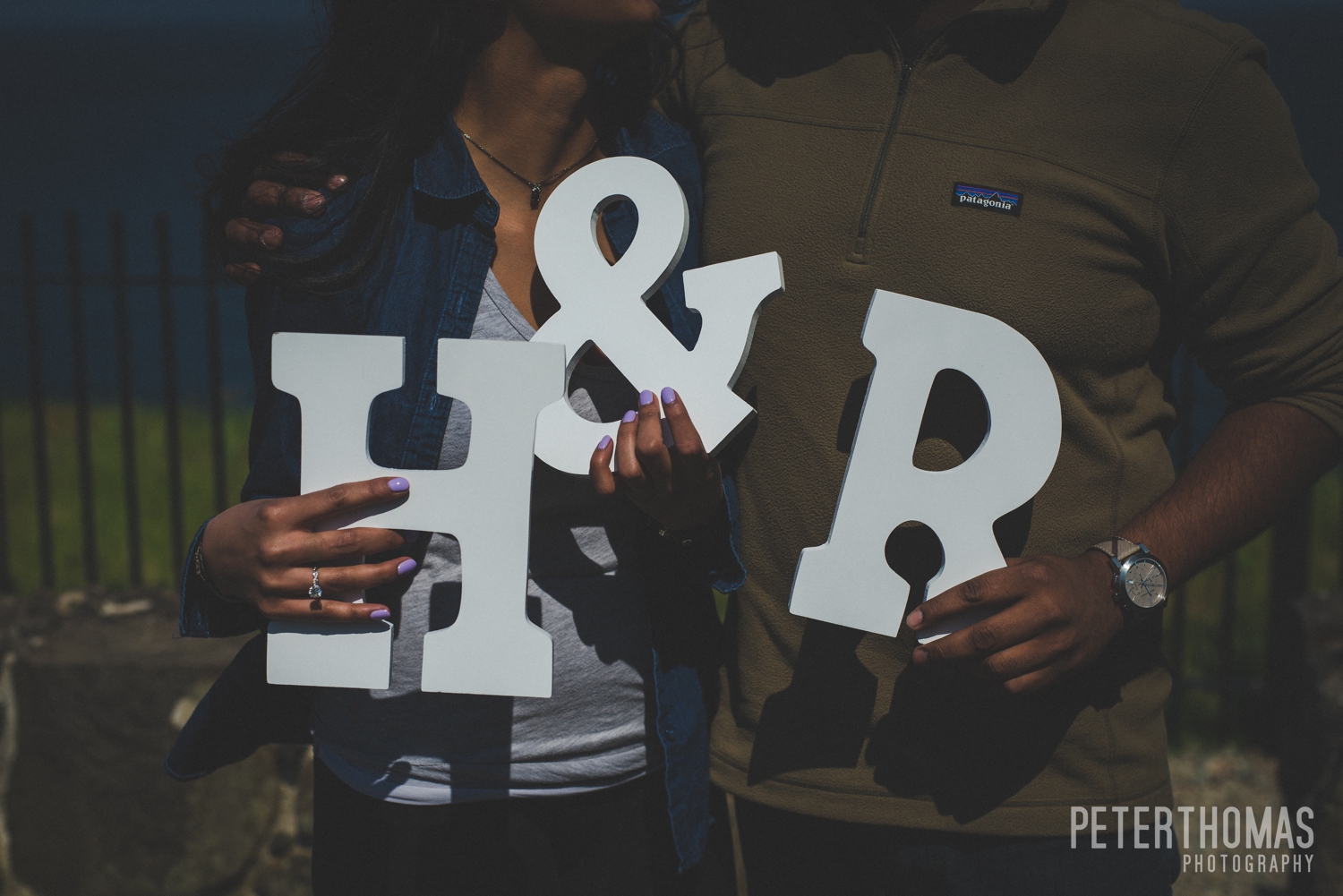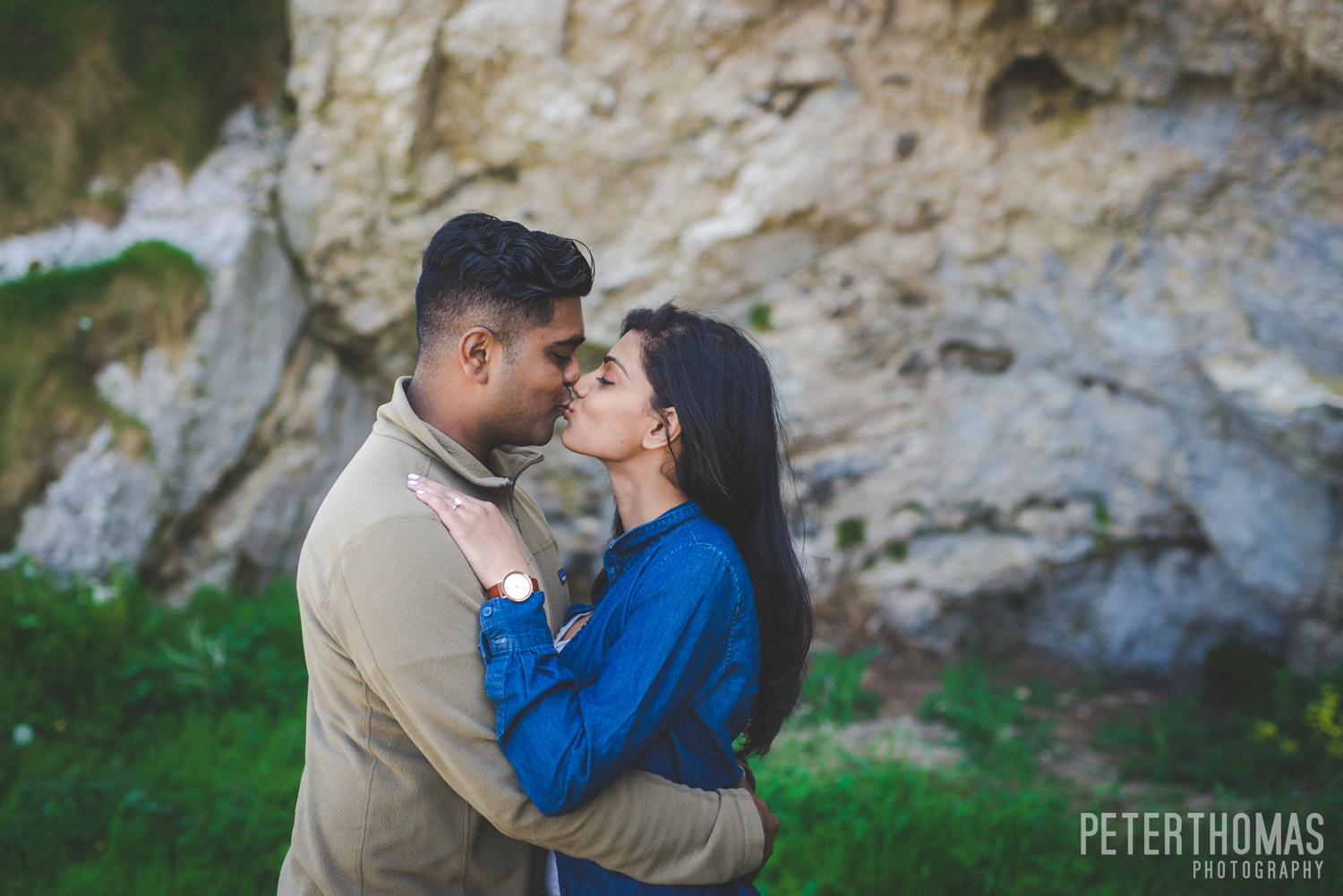 We visited Carick-a-rede rope bridge and Ballintoy Harbour too. Beautiful locations. By this stage we had got to know each other – and I realised that this couple where full of 'craic'. They were really great fun to be around.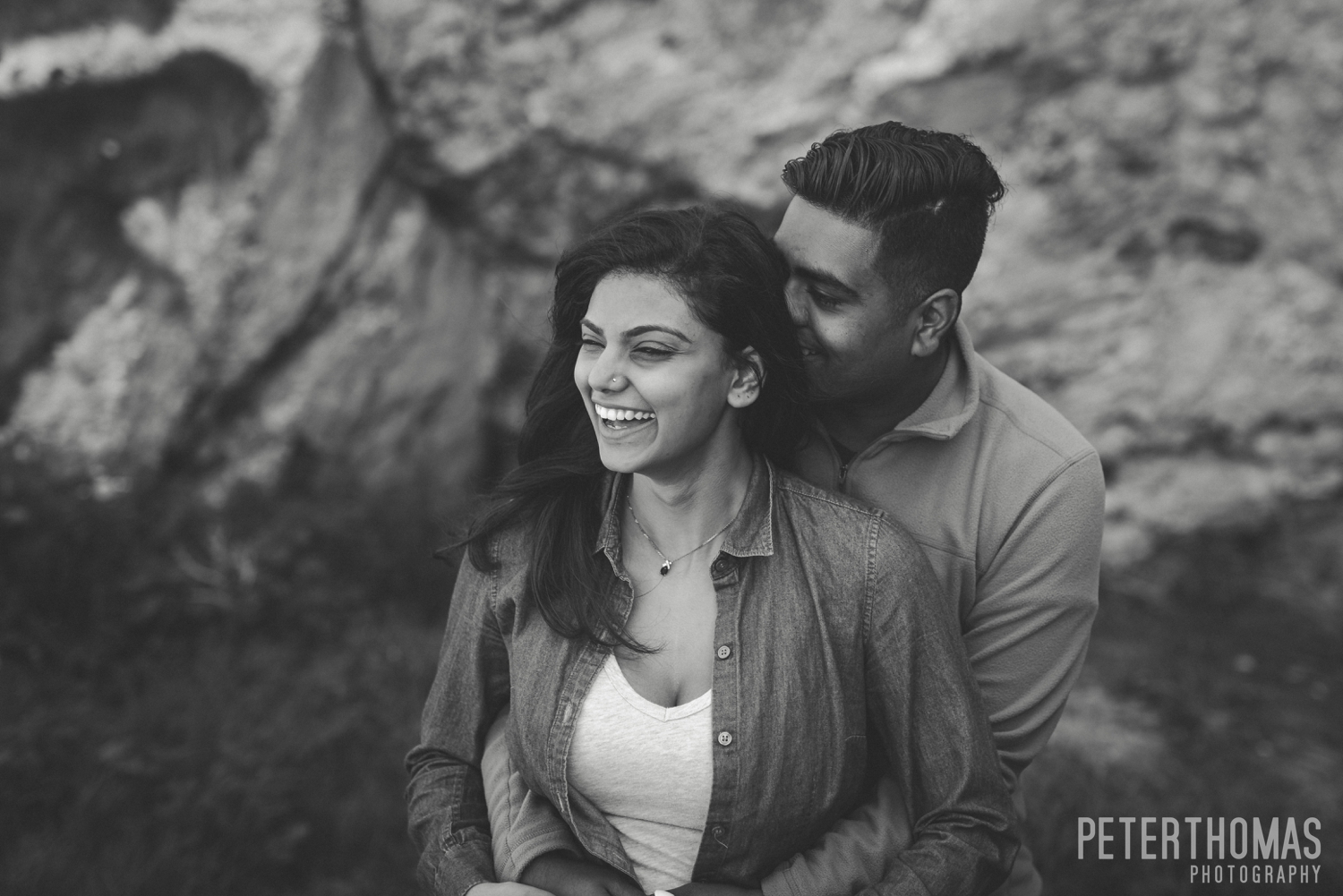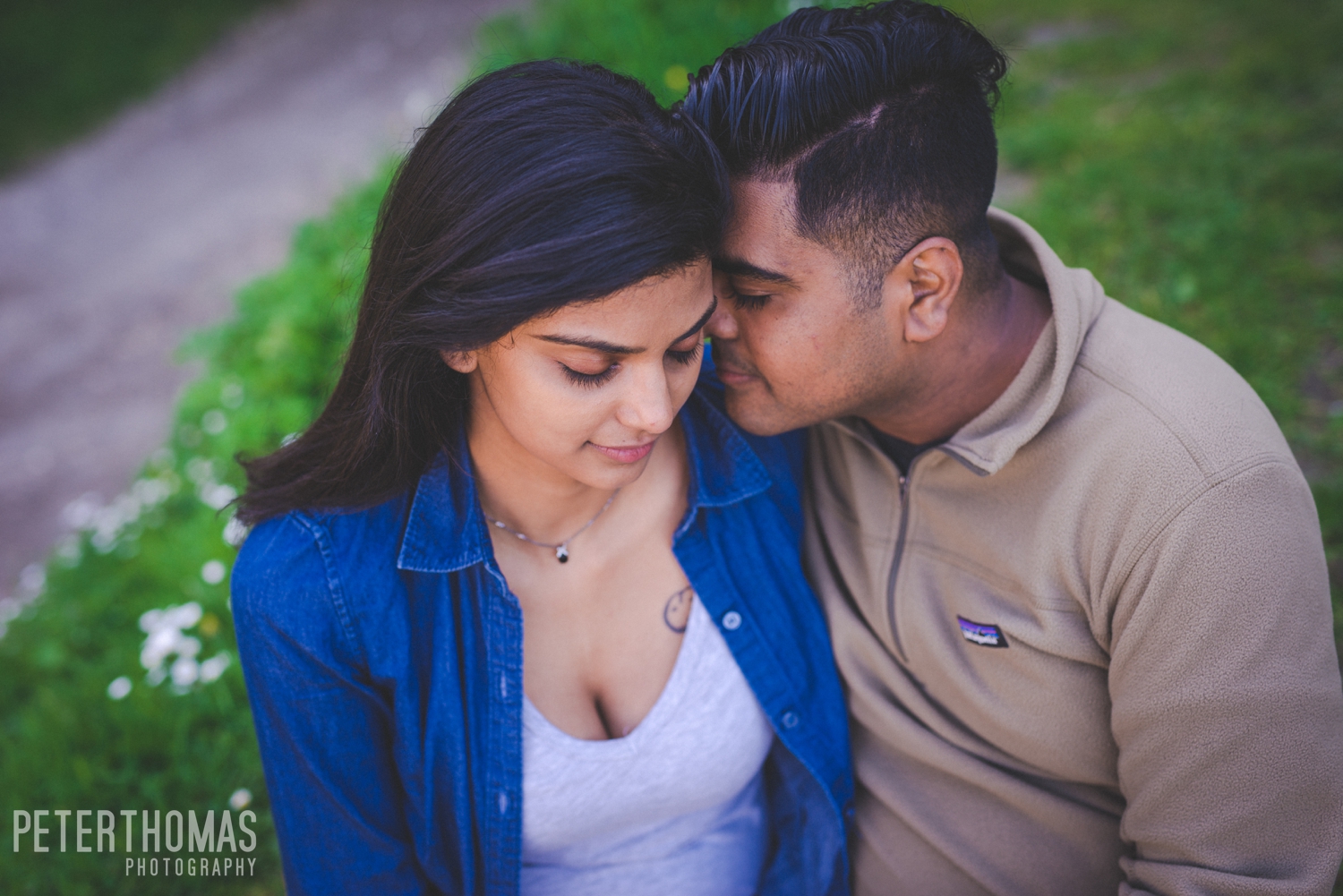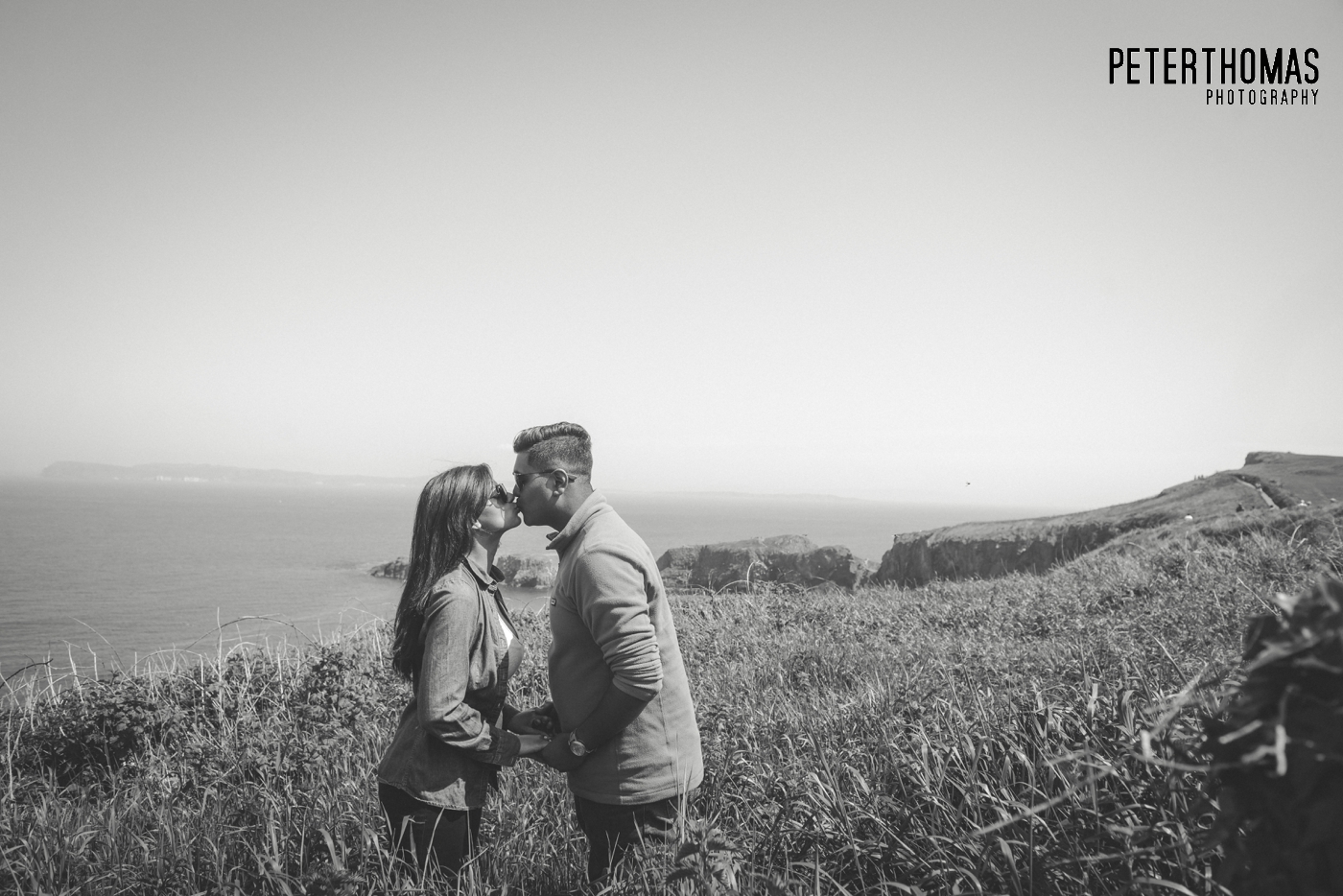 There you go – a live marriage proposal on the North Coast of Northern Ireland. Raj & Harina – thanks for trusting me with this special moment!