This week we catch up with Joanne Montgomery who works as a freelance Makeup Artist. I photographed Joanne's wedding a number of years ago – and since then she has entered the world of beauty and makeup. Hopefully you find the tips she gives useful!

How did you get into the beauty business?
Ever since I was a young child I have been passionate about Art… so six years ago I decided to combine my love of art with my flair for makeup and train to become a Makeup Artist. It was a little daunting and challenging at times, because I had never worked in the Beauty Industry before! But it turned out to be the best decision I have ever made, as now my business is going from strength to strength, and I truly love my job!
Great to hear its going so well! I guess weddings are an important part of your business?
Indeed – Bridal Makeup is central to my work. I specialise in creating a flawless, natural, radiant look.. makeup that feels weightless and comfortable, and most importantly, lasts all day! There is no "one size fits all" when it comes to makeup, as every face is unique, and beautiful in its own way. I use makeup to accentuate and highlight a brides best feature, not to cover up or disguise her. Every job presents me with a fresh canvas to work with, which is what I love. The most important thing to me is achieving an immaculate finish no matter what the job is!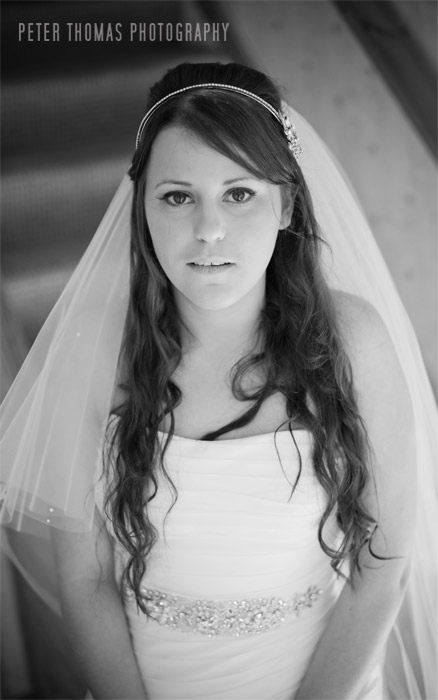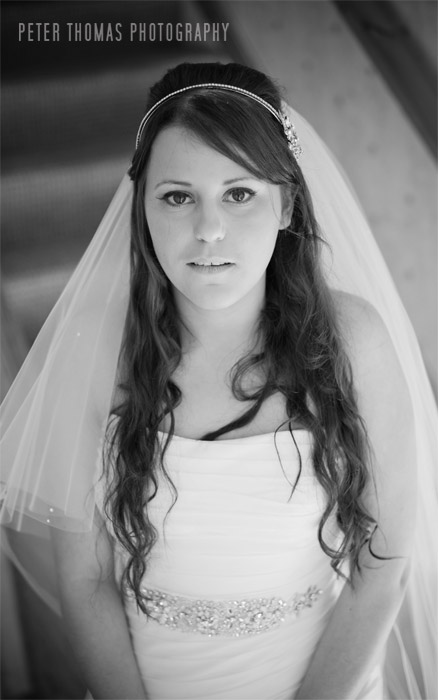 If there was one tip you could give a bride what would it be?
Invest in a makeup trial before their big day. During the trial we discuss everything from the style of the dress, colour scheme and the look the bride wishes to create. This can take up to an hour and a half, but by the time the trial is over we will have established the perfect look!
I know from experience that there's plenty to do on the morning of the wedding. Timings are key! How long does the makeup take?
I travel to the bride on her wedding day, and will stay until the bride is ready to leave, ensuring everyone looks picture perfect! Typically makeup application takes at least 45 minutes per person, and at least an hour for the Bride!
My wife wanted me to ask you about airbrushing?
I use Airbase Airbrush Makeup for the majority of my Bridal work.
Oh I'm thinking of jets, sunglasses and Tom Cruise right now?
Not quite – you have an overactive imagination!
Yes so i'm told. Right sorry to interrupt – continue!
Airbrush makeup is a light diffusing makeup, which is sprayed on to the face using an airbrush compressor..a bit like a spray tan, but on a much smaller scale!
When you spray using an airbrush, it atomises the product making the particles of make-up tiny. This is why airbrush make-up is used in HD TV and film.
This silicone-based foundation settles on the skin, creating a natural, smooth, even appearance, which lasts all day without touch ups! The silicone does not clog your pores and is heat-resistant. And that's not all! It conceals everything perfectly, from spots and blemishes, to dark circles and even tattoos! Airbase contains Vitamin A, an ingredient that is proven to improve elasticity of the skin and therefore reduce fine lines. It also contains Vitamin E. This is an anti-oxidant that moisturises and repairs helping to deactivate the free radicals that age the skin.
Because Airbase is a high definition makeup, which contains no SPF, it is long lasting and photographs flawlessly – making it a must have for Brides!
Wow – sounds impressive! I've seen a few brides do their own makeup – do you think thats a good idea?
It's really a personal decision. Obviously I think a professional should do it! Even though wedding makeup usually looks simple and natural, it is one of the hardest makeup looks to create, and it has to be absolutely perfect!
The most important thing is that you look like yourself on your wedding day – so think about what you would normally wear and aim to look like yourself, but a more beautiful polished version!
Is there anything a bride should do in the run-up to the wedding?
The key to beautiful makeup is good skin, so adopt a good skin care routine in the run up to your wedding, and if your budget allows it, visit a good facialist regularly.
I'm not even going to ask what a facialist does! Do makeup styles change over time?
Of course styles change. Having said that, you're makeup shouldn't shout which era you got married in – so don't go for anything too trend-led, as your photos will date quickly. You want to be able to look at your photos in ten years' time and think that you look timelessly, classically, beautiful. Tailor your look to suit your skin tone and colouring. Think about your best features and how to accentuate them.

So have you any tips you professional's use?
Don't be scared to go a little brighter – neutral and pale colours can look washed out in photos, so go one or two shades brighter than you might normally wear. Pinks, roses, and plums are all great choices for Brides.
Don't go too dark on the eyes, define your eyes by applying colour to the crease, but avoid a colour that is too dense or dark, as it will detract from the eyes themselves.
Don't go too glossy on the lips, or too matte! A moisturisng, satin finish lipstick is best for brides. Apply several thin layers and blot between applications.
On your wedding day, cover any blemishes on your neck or back, to keep your body uniform in colour.
Lipstick will probably need to be touched up, as people will be kissing you all day! Ask a Bridesmaid to carry your lipstick and some blotting papers to keep you looking picture perfect all day!
To reduce shine in the all important wedding photos, avoid using a foundation which contains SPF, as SPF reflects the flash and can make your face appear paler than your body in photos.
And lastly! Relax! A relaxed smile on the day is every bit as beautiful as even the best wedding makeover, and it costs absolutely nothing!