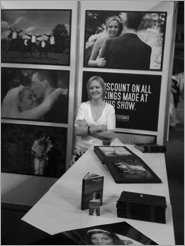 Over the next few weeks, I'm attending a few wedding fayres and exhibitions.
Clarion Hotel, Carrickfergus
This Sunday 22nd, we'll be exhibiting at the Clarion Hotel in Carrickfergus. The show opens at 2pm.
Focus Photography Show
On Wednesday 25th I'm traveling to Birmingham for the Focus Photography show to have a look at the latest albums and products.
Kings Hall
I'm exhibiting at the Kings Hall Wedding Fayre 27Feb – 1st March.
The times are:
Friday 27th February: 3-8pm
Saturday 28th February: 12-6pm
Sunday 1st March: 12-6pm
You can buy discount tickets at £8 from the organisers here
Pop in and say hello!
If you are planning to go to any of them – make sure and say hi!