The beautiful weather set the tone nicely for Lynsey & Gerard's wedding. Lots of smiles, laughs and of course love.
Below: the first time the father of the bride gets to see the dress!
Over to the church: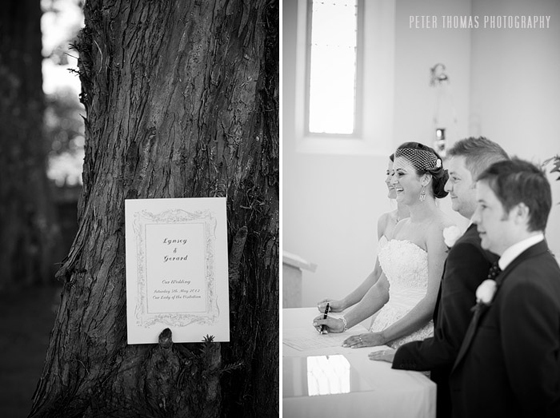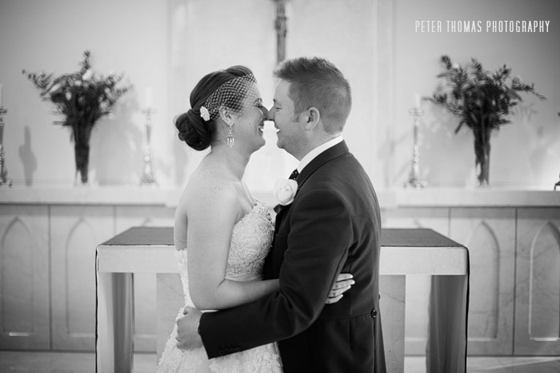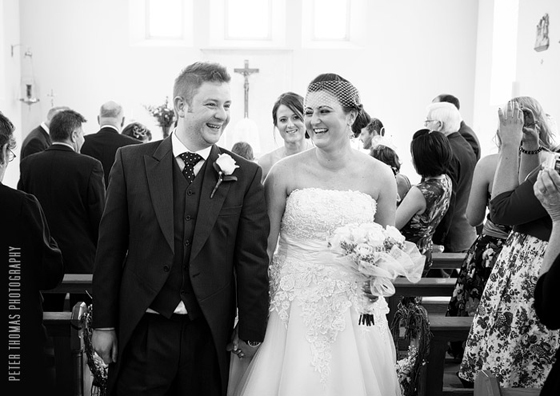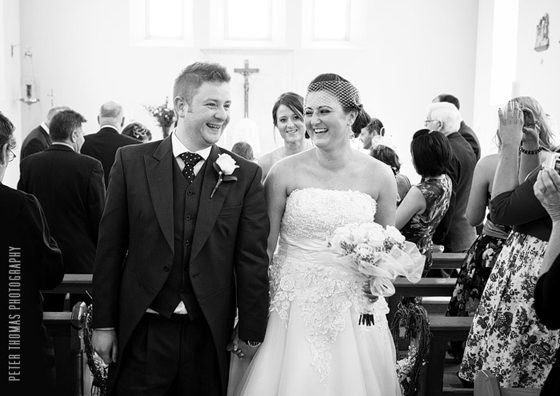 And onto a sun-soaked Crawfordsburn Country Park: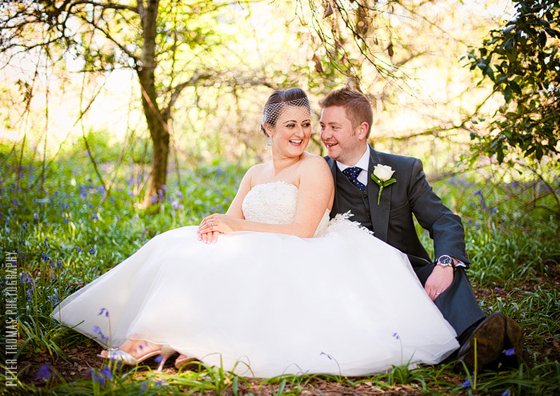 Two versions of the same photo – like them both!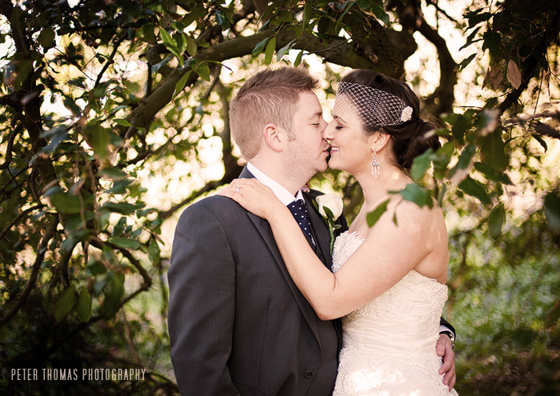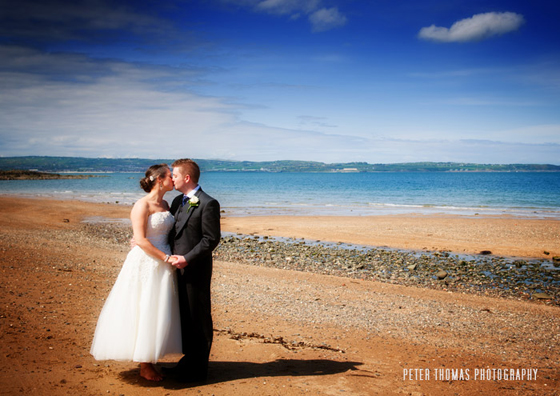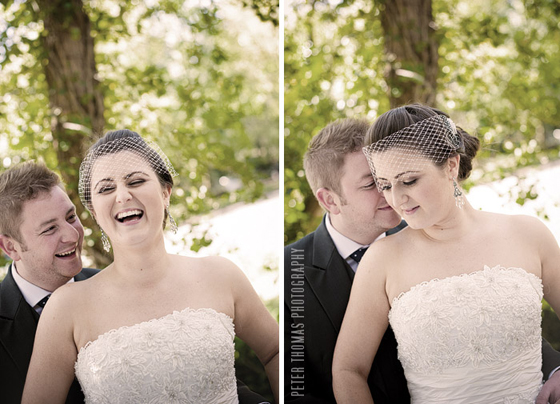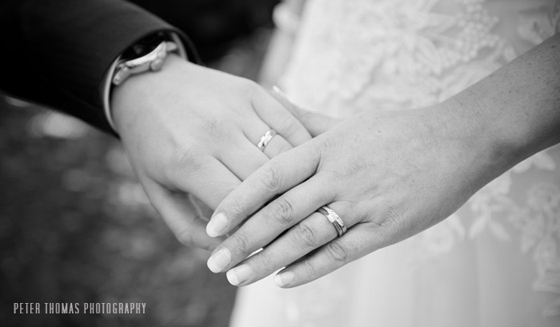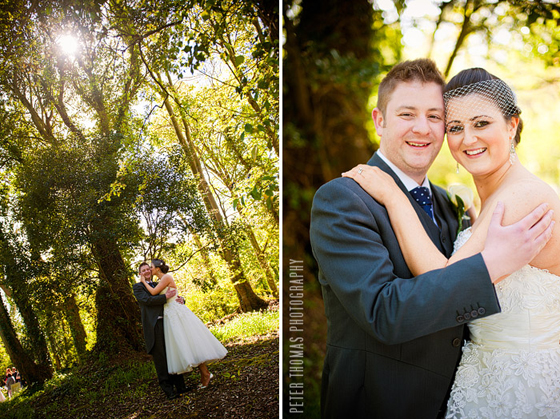 Initials embroidered on the shirt – nice!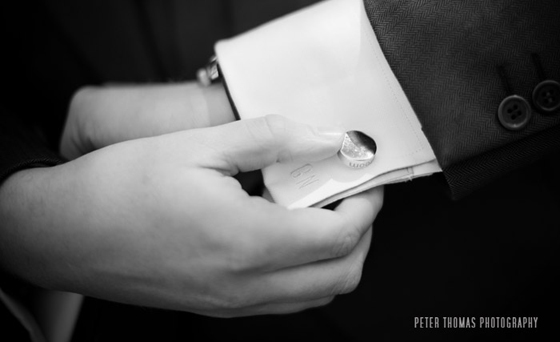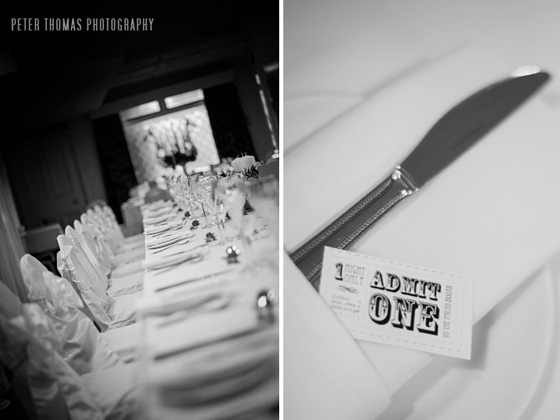 Each table was named after a different cocktail – complete with a jug of that cocktail. Nice idea!