This could be a quick blog post – I'm in Heathrow airport and the WIFI access is costing 11p/minute :-). Waiting in an airport is a good opportunity to catch up on all the little things I should have done during the week – and one of those was blogging this engagement shoot. If you are on my Facebook page (if you aren't you should be!) this will be old news – but for the rest of you here goes…
So we started off where Matty & Rachel got engaged – a cool little cinema in Comber…
And after this dose of extreme romance, we headed off to the Titanic Quarter for some urban goodness. This is a class place for a photoshoot – I want to do more here… so if you are a model (ok thats pushing my luck – but you never know) or recently engaged get in touch!! I've included some behind the scenes shots to give you a wee feel for the shoot…

Love the next one on the left..

Iconic Belfast image coming up…
Having fun with some weird crops at the moment…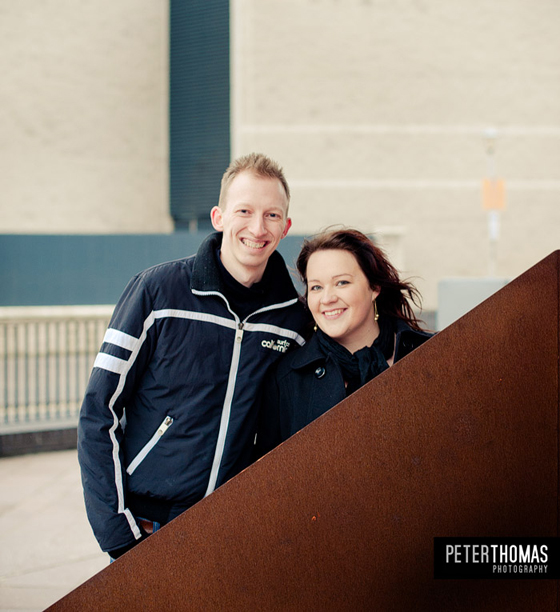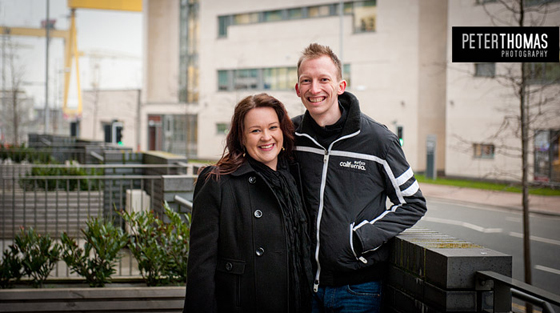 Love this shot of Rachel..
Great – so the WIFI bill is adding up and I better go. Did I mention I'm off to WPPI Las Vegas?????
I can't wait! Talk soon!