This week we are off to my home town of Ballymoney to talk about  Wedding Cakes. We were welcomed by Ben Wilson who runs Contemporary Cakes NI and is part of the team behind some rather amazing cakes…
You have a really great variety of cakes! What's your personal favourite?
I like our salted caramel torte, a rich butter carmel torte filled with a mouth watering salted caramel frosting which contains real sea salt flakes.
Salt in a cake – sounds interesting!
You'd be amazed how good it tastes!
My personal favourite style is a cake finished in chocolate. We have many different styles but our white chocolate wrap wedding cake with white chocolate roses on it is simply amazing and is sure to be a talking point.
Above: I selected some of my favourites from their Facebook page. Inspiration!
Hmm…for a wedding do you think size matters?
A 3 tier cake is our standard size which a lot of couples go for… it really all depends on the number of guests attending the wedding and the size of the reception room.  You don't want a cake that looks too small or lost in a big room – and on the other hand you don't want something so tall that it towers over the couple.
Now you mention it – i've seen a few cakes that are so large the cake cutting photograph looks a bit daft! I guess the old fruit cake isn't so popular now?
Yes people are much more open to try different flavours. Actually we have 12 different flavours to pick and choose from, ranging from our light moist vanilla sponge cake filled with Mauritius vanilla frosting and Raspberry conserve for those who like something elegant and simple to our zesty lemon  torte which is rich, zesty and tangy through to our signature chocolate orange truffle torte which taste like a combination of cake and chocolate truffles with a hint of fresh orange zest.
Sounds like you've been watching too much Masterchef!
Well my background is in catering and I am a trained chef and trained baker and have worked in many places through my career… Bushmills Inn being one of them….
Talking about Masterchef – they are always harping on about fusion food. So can you mix and match the flavours in a cake?
I have the best of both worlds in regards to fusion flavours – I like to make my cakes different so that they stand out and taste as good as they look. You can have a range of flavours – there is a small surcharge for additional flavours but if you want additional flavours its worth that bit extra.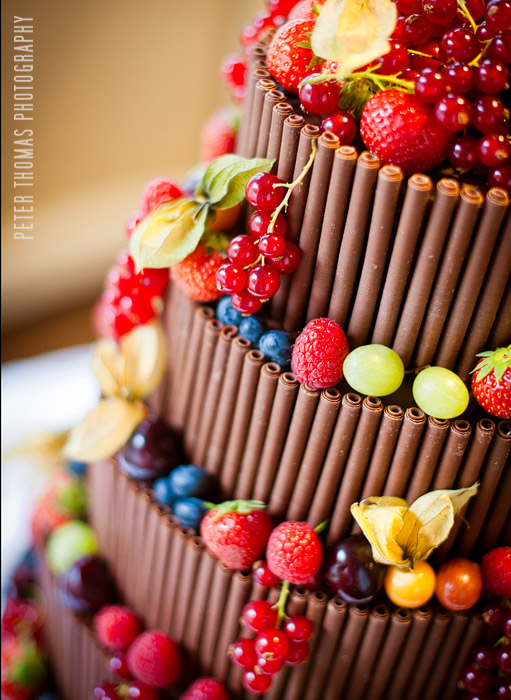 Now for some not so interesting (but important) questions my wife told me to ask you! 
Do you supply the cake stand and knife?
Generally most hotels will have stands and cake knives for couples to use but if not we have a few stands for hire.
When is the best time for the cake to be delivered?
We deliver  and set up the wedding cake on the morning of the wedding so that it is ready and dressed for the big day.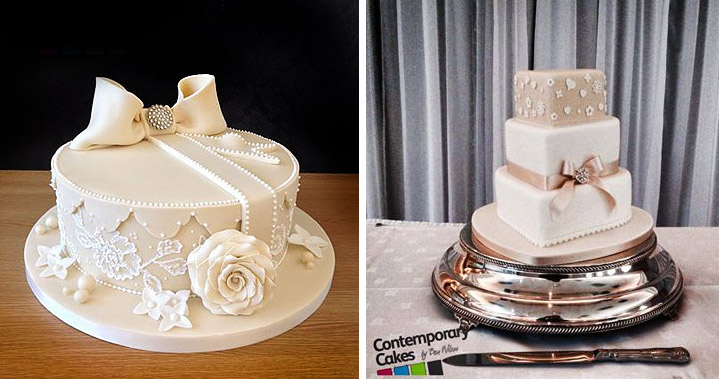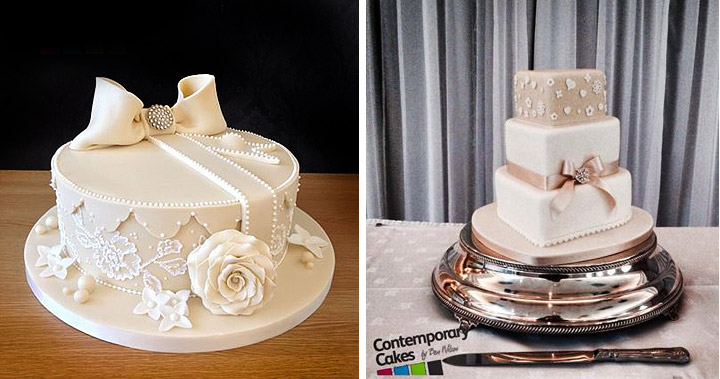 Above: some photos from contemporary cakes Facebook page.

How long does it actually last?  
Our cakes will last for up to 7- 14 days after the wedding….
So you could take some on honeymoon!
Perhaps!! The length of time it lasts depends on the type of cake. You can wrap the cake, place in an air tight container and freeze it for maximum duration. That way the couple can save some for after the honeymoon – actually it will keep for a few months when frozen.
Cupcakes seem to be quite popular at the moment…
Indeed – and we have 7 different flavours for cupcakes, ranging from chocolate, vanilla, lemon, cappuccino, chocolate orange, raspberry ripple and caramel and soon to be Rich red velvet cupcakes topped with a delicious vanilla frosting. 
Oh red velvet – so do you prefer cupcakes or cake? 
I love both!
Finally – what is the current big trend in the cake world?
Vintage is all the rage and has been for a few years now. But we've noticed an increase in statement cakes – couples choose or design the entire cake and have complete creative freedom.
Naked style wedding cakes are very popular for those who don't want a cake covered in fondant and want a more afternoon tea style look to their cake, covered in fresh berries and filled with Mauritius vanilla frosting these look and taste amazing!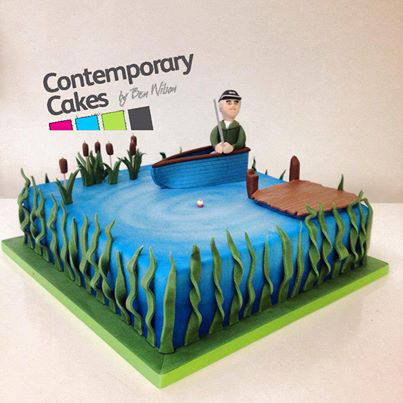 Check out Contemporary Cakes NI
http://www.contemporarycakesni.com
and on their Facebook page
https://www.facebook.com/contemporary.cakes.ni
No cakes were harmed in the making of this interview.