At the start of February, we hosted a work experience student at the Studio for 3 days. Giving Rachel, an aspiring photographer, access to photography sessions and studio equipment, editing of wedding albums and viewings for clients, we got to find out what she thought about it all. Here are her insights…
Hey there, so I'm Rachel Cowie and I came here to Peter Thomas Photography for a 3-day work experience. I honestly really enjoyed it! I learned a lot during my time here…
Now, at first like I'm anyone doing work experience, I was pretty nervous, but soon fell into the swing of things.
During my first day I participated in the editing of photographs and two photo shoots; one containing a blind Pomeranian dog and the other, a father and son photo shoot of two schnauzers, all of them adorable (and energetic!).
Coming to the end of the day I was set upon the task of sending review requests. This wasn't exactly the highlight of the day for me but I was able to learn a load of computer short cuts which I will definitely be using for school and extra curricular work (Thanks for that!).
The day concluded watching a wedding album being created. This was pretty interesting. I got the opportunity to mull over whether to choose between grey writing on a white band across the bottom, or the white writing on the bottom right corner. We ended up going with the latter.
The second day wasn't as busy with only two viewing/consultations to attend. I helped out with social media marketing getting out a series of posts for the week. That day, I got a pretty good insight into how a viewing of images is carried out, not having been to a consultation before.
During mid afternoon, I was sent to take a collection of images of a couple of photography albums. I was encouraged to experiment with the angles, lighting, and positioning of them. I found this really, pretty fun to do as it was enjoyable to fiddle about with the positioning, though not all the images I took were… satisfactory, but several were.
I was encouraged to experiment with angles (and) lighting…I found this really pretty fun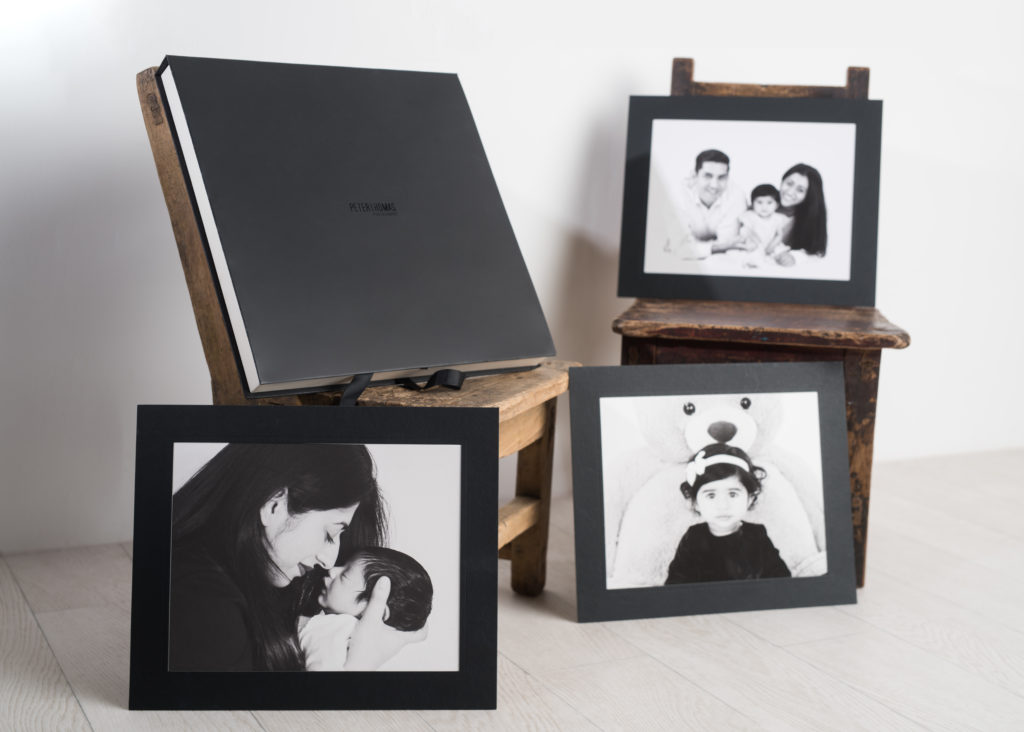 Personally I would like to grow as a photographer, as it is amazing when you capture something unexpected or interesting.
On my last day at the Portrait Studio, it was relatively busy with two photo shoots which I partook in. One of a young baby (cuteness overload!) the second shoot, a pair of rebellious miniature schnauzers all done up with a pair of bandanas – one for each of them.
Throughout my time here I learned a lot. From several pieces of lighting equipment, the use of music in photography (depending on what genre, it can relieve tension as a backing sound), the difference between natural and synthetic light and media marketing and scheduling.
From this experience, I would like to use my new skills and tips to produce a portfolio for both my photography and art and design to help me apply for a university and or a future job. (And the short-cuts for school and extra course work).