I wanted to do something unique with the shoot, and something very special to us. You'll notice a slightly country / cowboy theme. Our kids are crazy about Toy Story – and the character Woody is a BIG hit in our house! Ben is a typical boy, into the outdoors, shooting things with toy guns and so on. Finally, myself and Arlene have become a little addicted to the TV series 'Nashville' – so lots of influences in this photo shoot that make it special and unique to us.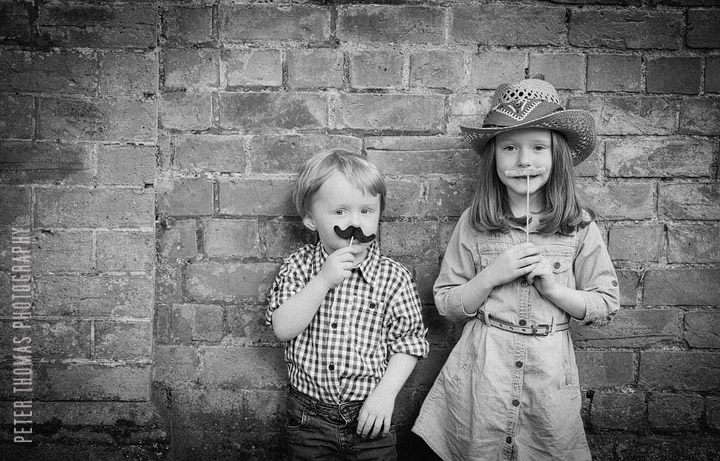 I want to do many more themed shoots – they are soooo much fun. And the kids just loved all the props!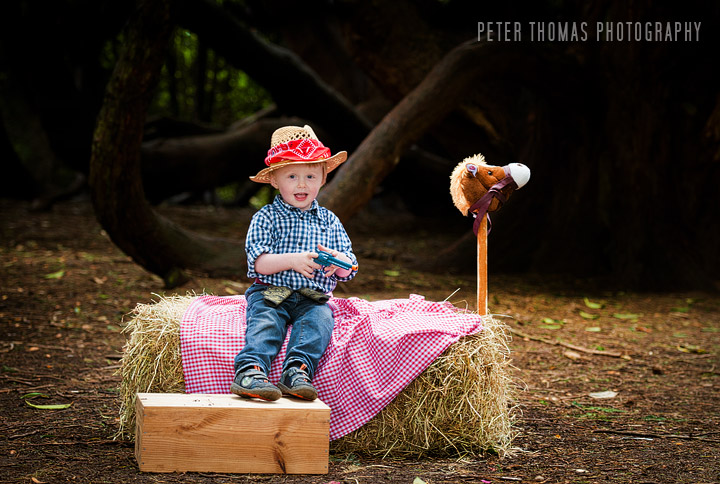 Our Hot Air Balloon!!
It was important to me that the photographs weren't all about the props – but that the character of the two kids came through. These next two photographs sum up our two kids perfectly!!
And here's just one more for you – there are many many more which I'm just going to keep to myself :-). I think there's a perception that it's mostly mothers who want photography of their kids – but when I look at these I couldn't disagree more. As a Dad, I'll cherish these for years – they capture a little moment in time and I can't wait to get them on the wall.
If you would like a styled photography session – check out our Father's Day Promotion here