So Cara had mentioned an outdoor dress photo with the hills in the background. So I entrusted her brother with the dress and off we went. There wasn't a tree in sight to hang it from. 'Not a bother' remarked her brother, 'I'll get the JCB'.
My head told me this was a very bad idea, but my heart wanted the photo.
The whole time I was thinking – how on earth would I go back in to tell Cara that her dress had a fallen in a pile of mud. Anyway, her bro assured me it was well secured. Just as we let go, a gust of wind caught the dress…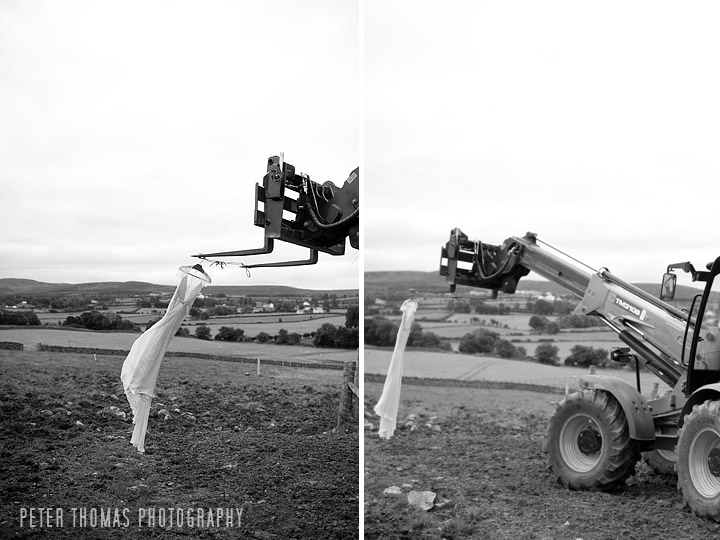 It turned out to be the quickest dress photo in history. I couldn't get it down from the JCB quick enough – but I do like the end result 🙂
Dress safely returned to Cara, it was time for some other photos:
I love it when a couple so obviously enjoy the service..
The Skoda had a hard time keeping up with Andy's car 🙂


Before arriving at the Redcastle, we stopped at a field….I was a wee bit dissapointed when the gate was locked. I gingerly suggested we just jumped over the gate, and before I knew it Cara was over the gate and in the field. Happy days! 🙂
I love love love this next photo.