Here at Peter Thomas Photography, we love a groom who takes his style seriously! It is your day too, after all and while the bride will always take centerstage (of course), there's nothing wrong with putting your stamp on the day, and accessories are a great way to do just that.
Here, we take a close look at accessory options, which serve to distinguish your wedding day look.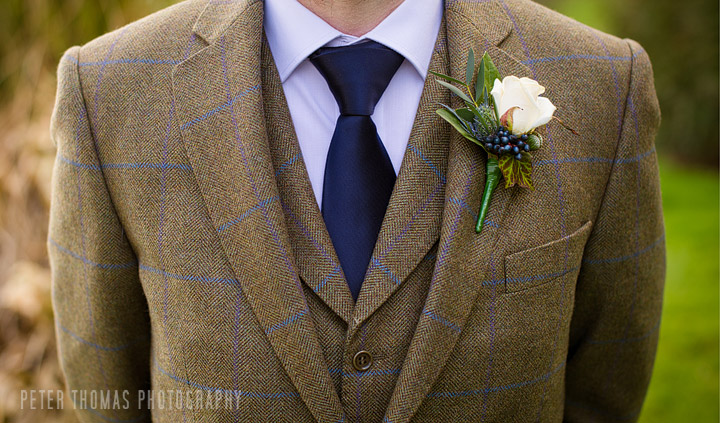 The shock sock factor
Although somewhat concealed, socks hold a great deal of power! Go loud and proud with your choice of hosiery, safe in the knowledge that your bold bravery will be a best kept secret… that is until your photographer catches sight of them! We photographers love the 'shock sock', which makes for a cheeky, informal welcome addition to any wedding album!
Choose to nod to your wedding colour scheme or go bold with a contrasting colour and why not get the rest of your leading men in on the action with alternating colours. The Sock Shop offers a multitude of style and colours so make this website your first port of call.
Off the cuff
Don't be the weakest link and forget to snap up a pair of cufflinks. These small but mighty accessories combine both style and function, making them an essential accessory for your wedding day. Cufflinks hold the power to really exude your individuality, with customisable options available. Reflect the theme or colour scheme of the day, hint to a hobby or passion or evoke a shared memory between you and your future wife.
Etsy is a great place to start for cufflinks. Check it out here.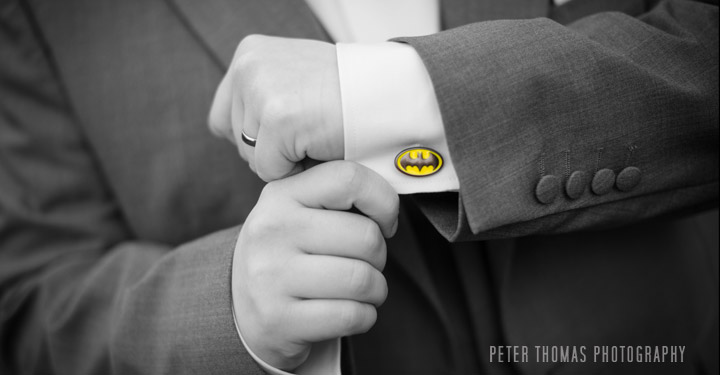 Put your best food forward
Always judge a man by his choice of shoes… right? So choosing the correct shoes to complement your suit is of the upmost importance. Get it wrong and they'll stick out like a sore thumb in your wedding photos.
Unlike women who meander around a myriad of shoe shops in search of that perfect stiletto, court, pump, wedge, flat or boot to add to their already overflowing collection, you probably only have a few pairs in your wardrobe and don't give your footwear a second thought.
When it comes to choosing your wedding shoes, the main thing to consider here is colour. To keep things simple, you basically have two colour choices: black or brown and which one you opt for depends on the rest of your look. Traditionally, a black shoe is considered more formal and the rule of thumb is that a dark coloured suit (with the exception of navy) calls for black shoes, while brown or tan shoes should only be worn with navy blue suits.
Get the colour right and all you have to do is choose your style, depending on how formal your suit is. Or, many modern grooms are now opting for an alternative choice, such as Converse or loafers, serving as a true reflection of their personality.
In the neck
When it comes to neckwear, you have three options: tie, cravat or bowtie. A black bowtie is perfectly paired with a classic tuxedo for more formal attire, while a cravat is the tie of choice for morning suits. A popular choice in recent years, a funky dapper dicky-bow is popular with grooms in that quest for something different.
When it comes to styles and colours, there are a wealth of designs available. From stripes, to spots, paisley to prints, the options are endless and all it comes down to is personal choice and matching your suit and colour scheme.
Need a little inspiration? Check out The Tie Store.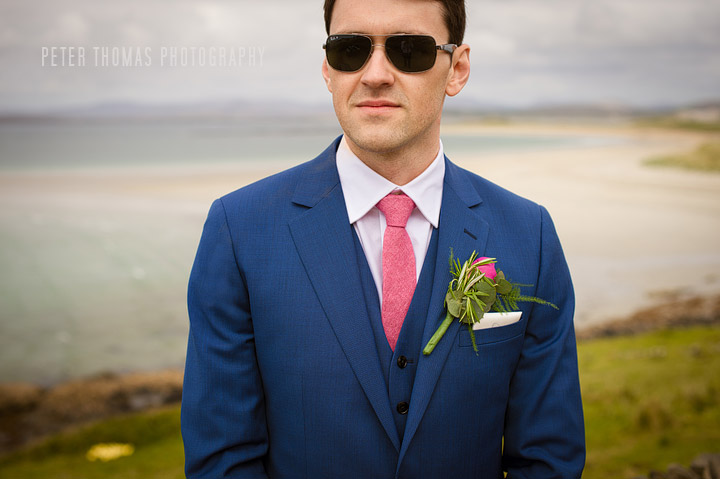 One to watch for
Whether you choose a classic wrist watch or the accessory of the minute, the pocket watch, ensure you arrive to the church on both time and in style! And with a few perfectly timed hints you might even end up with a nice little wedding morning gift.