From frosting to flavours, florals to frills, when it comes to wedding cakes the options are limitless. To help you get a sweet deal and a cake which tantalises your taste buds, guest blogger Aideen McCanny shares her top tips for choosing that all-important wedding cake.

Decide on a designer
It's simple… the key to the perfect wedding cake starts and ends with the right designer. In a quest to find the baker who is right for you, listen to recommendations from family and friends and check out local companies' websites and social media pages for a gallery of their creations. Like what you see? Get in touch to arrange an appointment and meet your designer in person!


Create a mood board
The best way to give your cake designer an insight into what you like, is with a visual presentation so get creative and put together a mood board of all those yummy cakes that catch your eye. If your wedding has a theme, take this into consideration as this can easily be incorporated into the overall look of your cake.
Customisation is key
The era of the cookie-cutter tiered white wedding cake topped with plastic bride and groom figurines has thankfully passed. Many couples let the theme of their wedding determine the design of their cake. The colour scheme of the wedding or finishing touches such as the bride's choice of jewellery can be showcased in the cake. Wedding cakes are becoming more of a novelty, with the bride and groom using it as a way to evoke a sense of their personality, such as their occupation or hobbies they share. So get creative and come up with some daring designs!
Tantalise those taste buds
Taste is everything when it comes to your cake and today bakers offer a fantastic array of flavours! Samples, apart from being a tasty perk of your cake consultation, are also a sneak peek at what you can expect your finished cake to taste like. Always taste your baker's sponges, frostings and fillings so you can determine what you like. Although classical fruit cakes are becoming a thing of the past, you might want to consider having this as one of your tiers to cater for more traditional guests. From vanilla to red velvet, raspberry, or something a little more exotic, talk to your baker about what you like. The options are endless!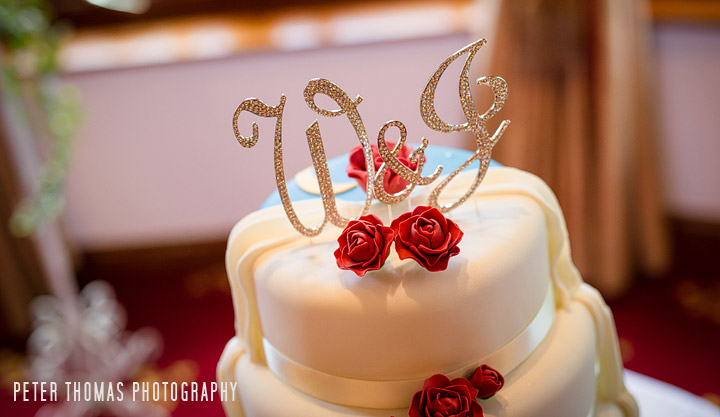 Size it up
Size matters when it comes to cake! If the venue has high ceilings consider a taller cake as it may look a little underwhelming. Talk to your designer about the number of guests you are having as they will be able to offer advice on how many tiers are required. A tradition which many couples are still adhering to is keeping the top tier to celebrate their first wedding anniversary so take this into consideration.
Armed with these handy tips, your quest to finding the perfect wedding cake can be a breeze!