As part of our wedding tips series, we catch up with Mike from Star Car Hire. I always love working with Mike and his crew – so thought it would be worth a catch-up!
Which vehicles do you have?
We specialise in offering alternative wedding cars that stand out from the crowd. We are especially known throughout Northern Ireland for our famous collection of VW Love Bugs and VW Camper Vans. We have three split screen campers, three convertible Beetles and two VW Beetle Stretched Limousines. We also have a whole host of cool classics such as classic Ford Mustangs, Karmann Ghias and convertible Porsches. For the boys we also have a whole host of famous TV and movie cars such as The Bumblebee Camaro from 'Transformers', The A-Team van and the General Lee (1969 Dodge Charger) from the 1980s hit TV show 'The Dukes of Hazzard'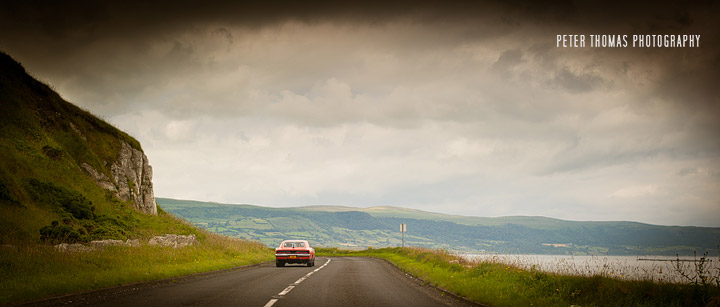 Brilliant – yes we have done plenty of weddings with those wonderful VWs! Just love them! What question do you get asked most often?
Well it might seem a small thing but we get asked a lot about ribbons! We include complimentary ribbons and bows to match your colour scheme. Ivory and white look the best on the cars however some people do specify a particular colours such as pale pinks, purples, reds etc. We keep a large selection just in case.
Your drivers seem a nice bunch…
Yes we pride ourselves on having some of the friendliest, well presented drivers in the business. Your wedding day is important to us so our drivers don't like to rush you or your photographer along. We only do one wedding a day and we don't hire our cars for night time work such as proms, stag and hen etc so we never need to rush off.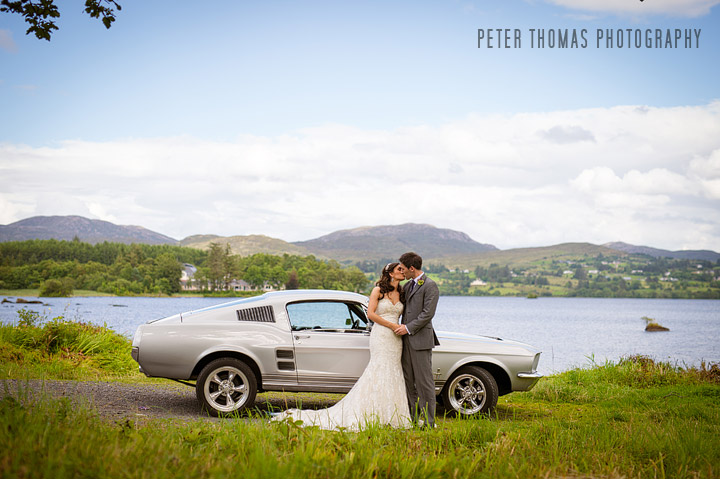 Yes – that's one of the reasons I love working with you guys 🙂
Flattery will get you everywhere!
Indeed – talking about flattery – does size matter?
Yes and no. If you really want a car that looks cool you'll find a way to get inside regardless of dress size. Generally there is not always a great deal of distance between the church and reception so you are not inside the car for very long. It's more about having a cool car to make an entrance and for photographs etc. Cars such as the Karmann Ghia and the classic Porsche are relatively small in the back but we have never had an issue with getting people in and out. The Beetles are surprisingly spacious in the back as are the campers and limos.
Obviously if you have a large bridal party then you may need a vehicle with more seats but remember that a wedding day can be expensive and you don't need to cater for absolutely everyone when it comes to the cars. From my experience I would say that the bride and groom are most important, bridesmaids second and the groom's party third. If the pick-up address of both the bride and groom is relatively close to the church then sometimes we would send a car beforehand to collect the boys so they can all get a run to the church. There is no set rule on who goes in what car – everyone does it their own way!
Any top tips?
Go and see the cars before you book and always use a reputable company. We have over ten years in the wedding car industry so you could say we've been round the block! It's down to personal taste but I would always say to chose something that reflects your personality. I feel our cars are quirky, cool and fun.

What happens if a car breaks down?
Normally we do have at least one car on standby. It may not always be the same type of vehicle but we always endeavour to do our best in the case of a break down. This is a full-time business for us and not a weekend hobby therefore the cars are very well maintained to ensure that the chance of breakdown is kept to an absolute minimum. That said I would always advise brides and grooms to have a plan B in place just in case, as in the real world any machine, whether it be a car or a sewing machine, there is always a chance that a part can give up the ghost and lie down. We have been hiring wedding cars for over ten years now and have had very few issues however I want to be honest as there is always a small chance that a car could break down – anyone who tells you otherwise isn't being realistic.
Star Car Hire: http://www.starcarhire.co.uk
Tel: 028 2858 3500