We'd been pinning various ideas on pinterest for a while – hence the suitcases and various bits and bobs! Love these themed shoots!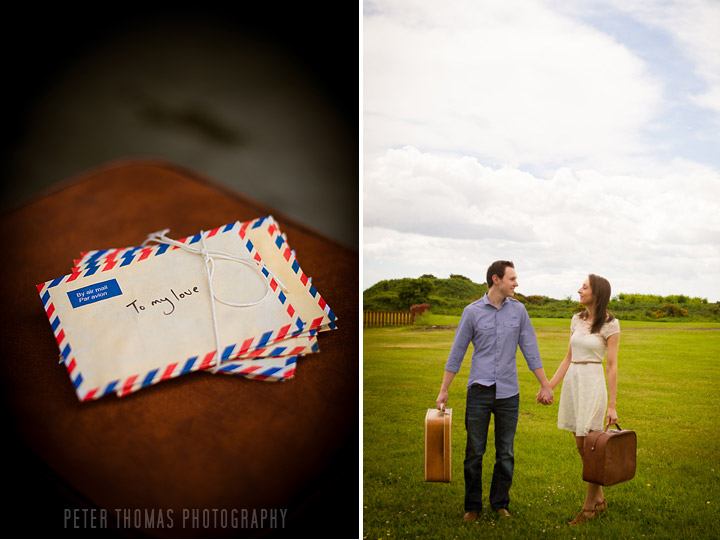 After about 15mins the airport controller came out to tell us there was a 'big shower' coming in from the North. Well he wasn't wrong and it rained the rest of the shoot 🙁 . So we retired to one of the hangars and I went into wet photography mode. The hanger was actually really cool.
Just because…

Love this next one.
Love that previous one – did I tell you that already 🙂
So long airmail coloured helium balloons. We're sorry you were let go so soon after being employed 🙂
Here's a wee plug – if you have an idea for a cool themed engagement shoot let me know!